No. 274 - 30 September
Dear Parents and Carers,
Arriving at school on Monday morning and seeing a beautiful rainbow arcing across the sky heralded the start of a great week! I was reminded of this symbol's message of hope and of God's love for His creation. It felt like a reminder of His love for the school too! This week's assembly theme focused on effective communication and we explored what makes someone a great communicator and how we each make difficult decisions, retelling the story of God grabbing Moses' attention by a fire burning in the desert. Talking to the children as the week unfolded about how they hear God's voice, I was struck by how so many of us find the beauty of nature so uplifting. No wonder we all cheer when a rainbow appears in the sky! I hope that some of you find time to enjoy the outdoors this weekend. As it starts to get chillier, do make sure children have coats in school each day – we continue to go outside all through the winter months. And make sure their coats, and all other uniform is named too, so that we can return lost property easily! Any unnamed items are only kept for a few weeks, whereas named pieces of clothing are delivered back to their owners.
Over the next few weeks, I will be running a couple of sessions for our parent volunteers which will explain our safeguarding arrangements in school and also explore what it means to be part of our team (9am Friday 7th October at HT, 2.30pm Tuesday 11th October at PD). If you're someone who enjoys helping out regularly, either during the week or for special trips, please do get in touch with the office staff to let them know that you'd like to take part. Both sessions will be the same so come to whichever one suits you best.
In planning these training sessions, I also realised that it's the time of year when many of you are booking children into new after-school activities which take place outside of school across the town. Whilst many of these are a wonderful part of growing up, bringing huge benefit to the children who take part, widening their social life, and introducing them to all sort of new activities and hobbies, it's really important that you check that they are safe. This useful guide might be helpful as you consider what questions to ask to reassure yourself that a particular out-of-school club is safe: https://www.gov.uk/government/publications/guidance-for-parents-and-carers-on-safeguarding-children-in-out-of-school-settings/keeping-children-safe-during-community-activities-after-school-clubs-and-tuition-questions-to-help-parents-and-carers-choose-out-of-school-settings
I also know that it's important to get the balance right; some children seem over-tired in school and perhaps are doing too many activities. We notice that the children who get enough sleep and have some evenings during the week just relaxing at home are the ones who seem to thrive in school. The recommended number of hours for 4-11 year olds is between 10 and 12 each night! Sweet dreams everyone!
With love,
Clare
Thought of the week: Speaking clearly: "Moses and the burning bush" – how does God speak to you.
Whole School
St Mary's Church tomorrow Saturday 1 October.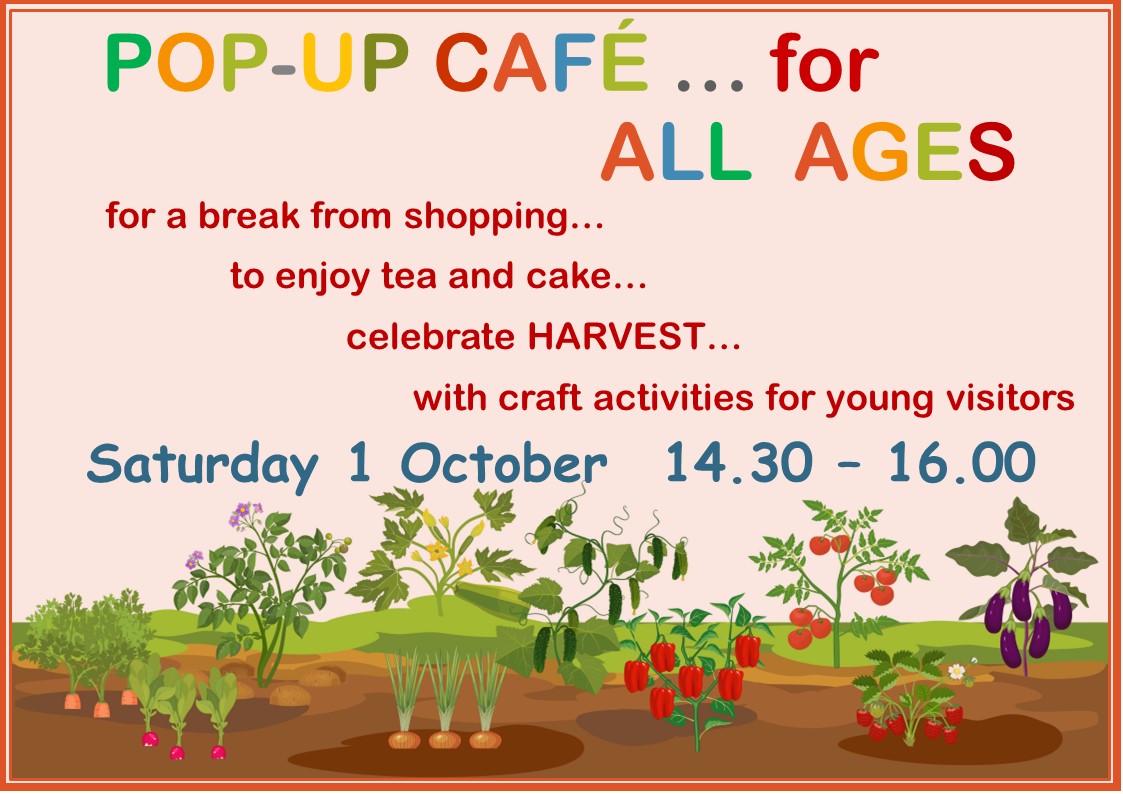 Infant
School photos, Monday 3 October
The Tempest photographer will be in school on Monday morning to take individual photographs of the children. If you would like siblings to be photographed together please email the school office: infants@htpd.surrey.sch.uk.
Fluffy Friday, Years 1 & 2
The Fluffy Friday choice form has gone out via ParentMail today. Please complete it by Wednesday 5 October.
Safeguarding briefings
If you regularly help out in school, please come along to one of the safeguarding briefings with Clare:
Friday 7 October at 9:00am, HT
Tuesday 11 October at 2:30pm, PD To book a place on either day please contact the PD office – e: infants@htpd.surrey.sch.uk or t: 01483 570038.
Teacher-led clubs
Creative Club with Sarah is cancelled on Tuesday 18 October.
Lunch - Week 2 Menu week commencing 3 October
---
FOPS News
Hi everyone!
This week's news is all dates for your diary:
Christmas cards - the children have been busily designing their Christmas cards and the deadline to order them is Friday 7th October.
Groundforce Day is on Saturday 8th October. This is a chance to help tidy up the playground, it's a really fun day and makes such a difference, so please help if you can.
Year 2 parents evening social - Friday 14th October
Pewley School Disco is on Saturday 14th October 3-4.30pm and tickets are running out fast! If you're able to help out with setting up the hall/ running a stall and/or clearing up, please get in touch with us.
Thanks, Sally & Eleanor
Junior
Dates for Diary
Monday 3 October – 5K RGS Tudor Day
Tuesday 4 October – Y3 Marwell Zoo Visit
Other
Wintershall is preparing for the Nativity Journey which will be performed from 14-19 December 2022 – please see the leaflet below for more information.