Infant
Welcome to Pewley Down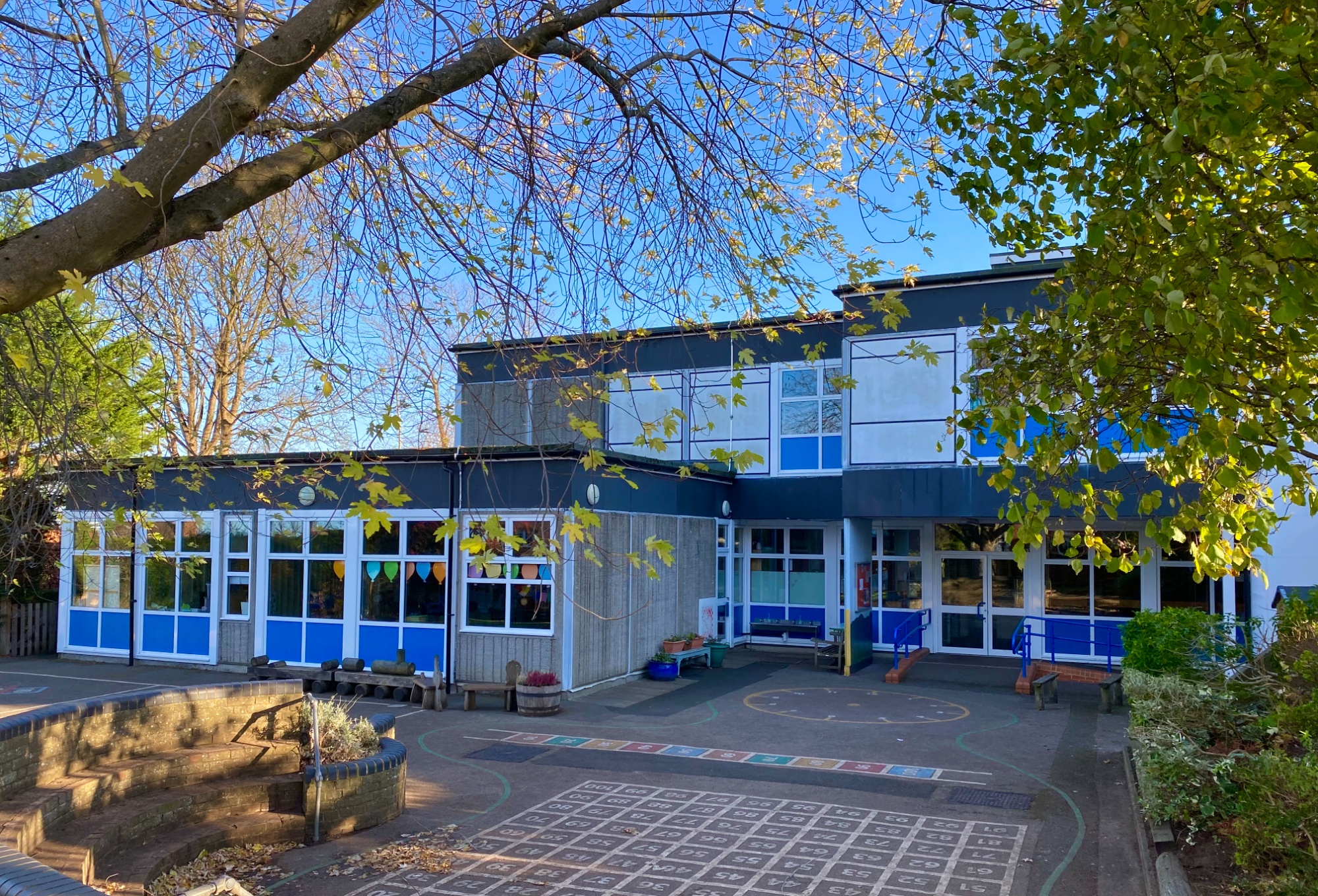 Pewley Down is the infant school that makes up part of the HTPD federation. It is a happy and welcoming place where children and their families thrive. Everyone is "treasured and loved as a unique child of God." Pewley is situated close to an area of outstanding natural beauty and the outdoors is used every day - with children enjoying weekly trips to our very own "wild place". There are two classes in each year group, with children coming from a wide range of different nurseries, pre-schools and playgroups across the Guildford area.
Completing the early years foundation stage (EYFS) and then moving into Year 1 and Year 2, children acquire vital skills and knowledge to succeed, learning to read and write and building strong foundational understanding in mathematics through an inspiring and creative curriculum that is carefully tailored to the needs of four to seven year olds.
The school day at Pewley Down Infants starts at 8.30am and finishes at 3.00 pm.

Using the Outdoors
In Reception, the children make full use of a covered, outdoor space throughout the year - the Rainbow Room, as well as learning indoors in their imaginatively set-up classrooms. Depending on the topics being taught, you might find a space-ship, a science lab, a castle or a hospital!
In addition, the children in Reception, Year 1 and Year 2 visit the "Wild Place" each week to enjoy learning in the outdoors with treasure hunts, natural art, drama activities and eco-school.

Staffing
Belonging to a larger organisation, with the junior school just up the road, means that staff ratios are excellent. We are also able to provide specialist provision such as a passionate and knowledgeable librarian, a speech and language therapist, and music specialist teachers.
Home-School Communication
At Pewley, we use Tapestry (an online journal) to communicate all the exciting learning, experiences and development that takes place in school. This is a secure web-based resource that supports the home-school partnership. Parents and carers are also able to upload home learning and communicate easily with their child's teacher.
This was our first year at HTPD, and our daughter is super happy - she rushes into school each day. I can't recommend the school highly enough. It's a fantastic school with really caring staff!