Maths Challenge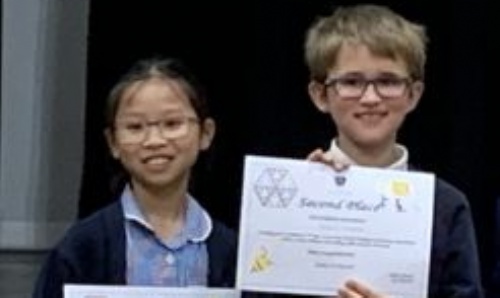 Four children from Year 3 took part in a maths challenge at Halstead School in Woking this week; they were in teams of 2.
Ten schools from the area took part. All four of our children were fantastic and competed brilliantly.
The rounds were: Kahoot Quiz, Tangram Construction, Cryptography and a number crossword.
Everyone gave every round a really good go, and our children in particular worked fabulously in their pairs.
One of our teams came second over all (out of 20 teams). Congratulations to them!