Rainbow Room Redecorating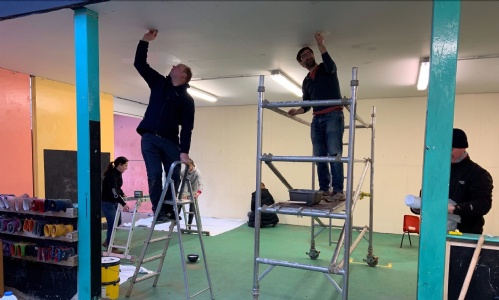 Rainbow Room Redecorating is underway!
Huge thanks to the team of helpers who are painting the EYFS outdoor classroom this weekend! Be ready for an exciting upgrade on Monday morning - huge thanks for all the donations and practical help that have made it happen! We can't wait to see the new climbing wall fitted too!