Carol Singing at Mount Alvernia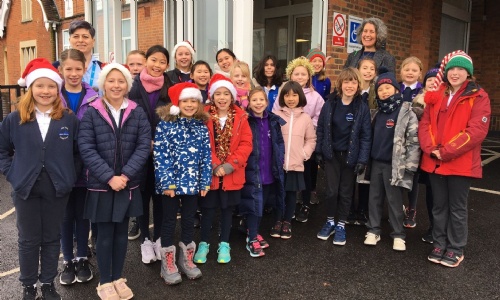 It was so lovely to be able to take a splendid choir to Mount Alvernia Hospital today. We haven't been able to do this for two years and it felt really special to be able to sing our Christmas greetings again to the staff and patients! The children were wonderful, singing beautifully and being grateful for the opportunity - the drink and muffin treat at the end was much appreciated too!
Thanks to Mount Alvernia staff, Lucy, Carmen and Ruth for inviting us!